Message from CEO

Corporate Information
"Creating Value - Globally" is our Vision at Nissan Trading
NISSAN TRADING CO., LTD.
Representative Director CEO
Mamoru Kawahara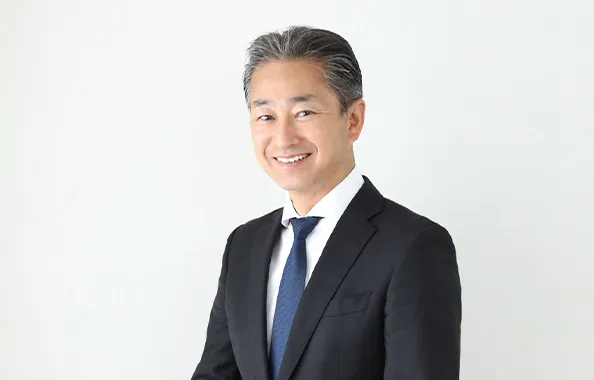 Established in 1978 as a wholly owned subsidiary of Nissan Motor Co., Ltd., Nissan Trading Co., Ltd. has grown to become the trading company responsible for trading and supply chain management with respect to auto parts, raw materials, equipment and machinery, and vehicles.
In keeping with the auto industry's global expansion over the years and with our strategy to form alliances to keep abreast of these business developments, we have made it our mission to provide high-quality supply chain management and value-added services by building a business model that satisfies all of our customers' needs in accordance with our corporate vision of "Creating Value – Globally."
We have taken numerous steps to strengthen our business base. To support our customers' global business development, we have set up operations in India and Brazil. We expect that these will grow and complement our other locations in the Americas, Europe, China, Thailand, and South Korea. Simultaneously, in Japan, we have converted Nissan Trading Co., Ltd. into our global headquarters, overseeing the entire group, including all of our overseas subsidiaries. The operation business of mass production automotive components and material have been reorganized into Nissan Trading Operation Japan Co., Ltd.
As industries increasingly adopt AI and IoT* technologies in their businesses, the automotive sector stands at the threshold of a once-in-a-century revolution, this time in the form of CASE*. In the medium-term business plan that we launched in 2018, called "NITCO Grow Our Value 2022," we aim to enhance the function and value-added aspect of the comprehensive services that we have already developed and to ramp up our proposals for developing new customers and new business areas.
With 1,300 employees at 35 locations in 10 countries, we at the Nissan Trading Group aspire to be a company that grows with its customers, always considering the customer's perspective, adding value, and giving our customers peace of mind and satisfaction by providing them with attractive services.
Owing to the many customers who have supported us over the years, we were able to celebrate the 40th anniversary of the founding of our company in 2018. We would like to express our heartfelt gratitude and appreciation to all, and we hope that you will continue to give us your steadfast encouragement and support.
*

IoT: Internet of Things

*

CASE: Connected, Autonomous/Automated, Shared, Electric