In Cooperation with Domestic Trading Companies, Delivering Ambulances to Developing Countries for the Transport of COVID-19 Patients
Global Vehicles Division
United Nations Marketing & Sales Group / NSC Team
Tomoko Yoshimura
#SocialContributions

#Diversity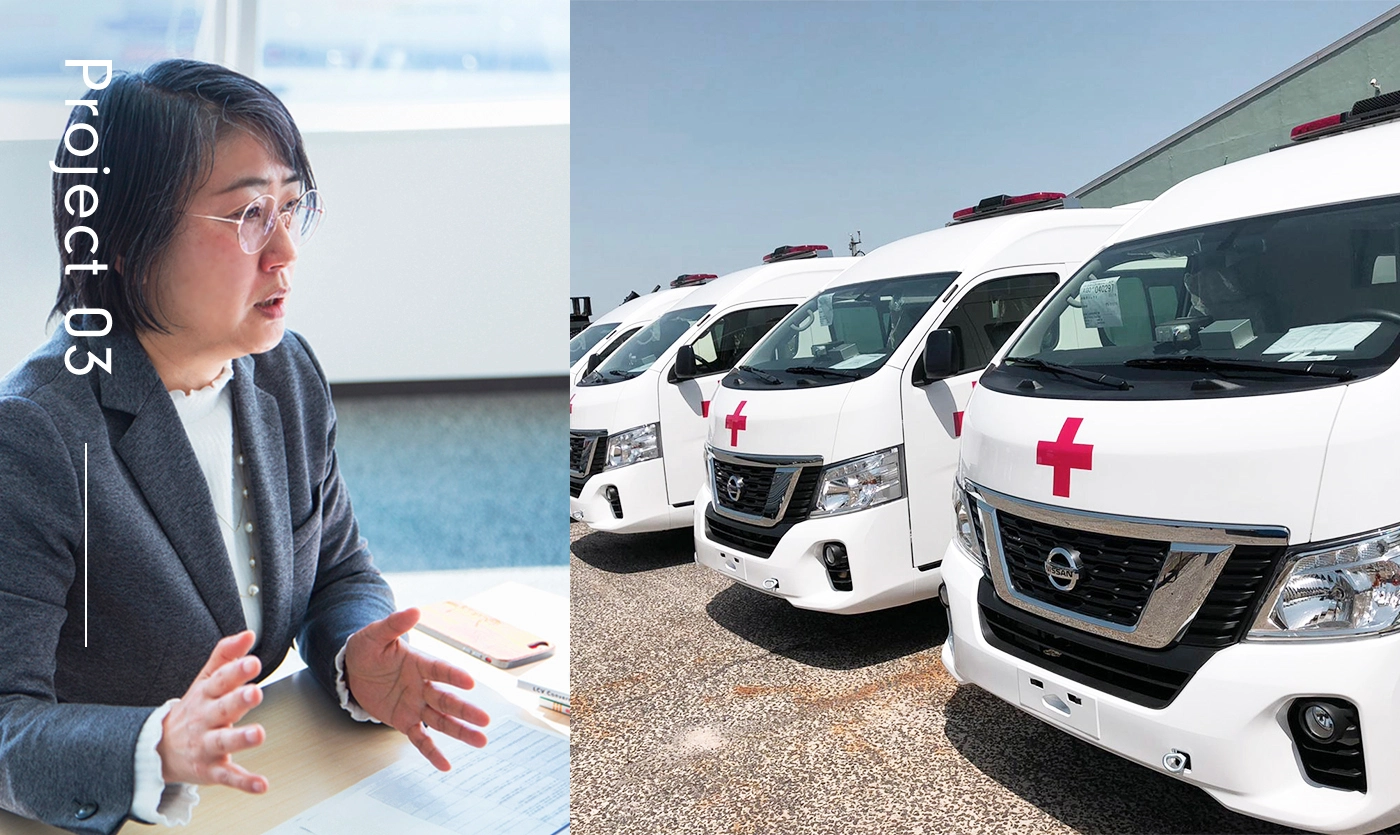 Wanting to deliver as many ambulances as possible to developing countries to save as many lives as possible
As part of its direct sales business, Nissan Trading (NITCO) is engaged in a project to supply vehicles to Japan's ODA Grant Aid Projects. Japan is actively promoting development cooperation with developing countries in order to contribute to the peace, security, and prosperity of the international community. In doing so, necessary ambulances and police vehicles are supplied via JICA. Contributing to the stability and development of developing nations through this program is one of the missions of the United Nations Marketing & Sales Group / NSC Team in the Global Vehicles Division, to which I belong.
Currently there are 196 countries and regions in the world, and of them it is said that 146 countries and regions have hunger and poverty, a lack of food and drinking water, and inadequate education and medical care. Contributing to the development of such developing countries is also an important initiative for the realization of a sustainable world, as advocated for by the SDGs.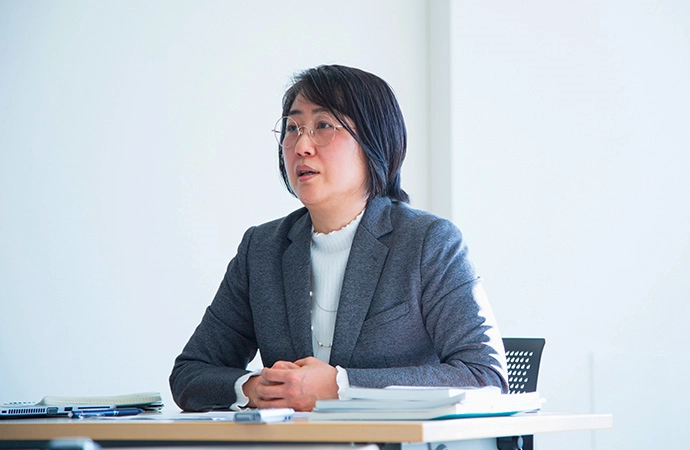 Currently, many developing countries need ambulance assistance. In particular, the COVID-19 pandemic has increased the need for emergency medical care and patient transport worldwide, and many developing countries, such as in Asia, Latin America, and Africa, need as many ambulances as possible. In order to respond to this situation, JICA is also rapidly providing ambulances to developing countries. In fact, in a normal year there are bids for less than 100 ambulances over the course of a year, but in 2021 there were bids for more than 200 ambulances, more than double.
However, because of the COVID-19 state of emergency in Japan, the Japanese economy and distribution functions have temporarily stopped. Additionally, due to the global shortages of semiconductors and parts, automakers are limited in how many vehicles they can produce. Amidst these circumstances, we are doing our best to deliver ambulances to countries in need as soon as possible.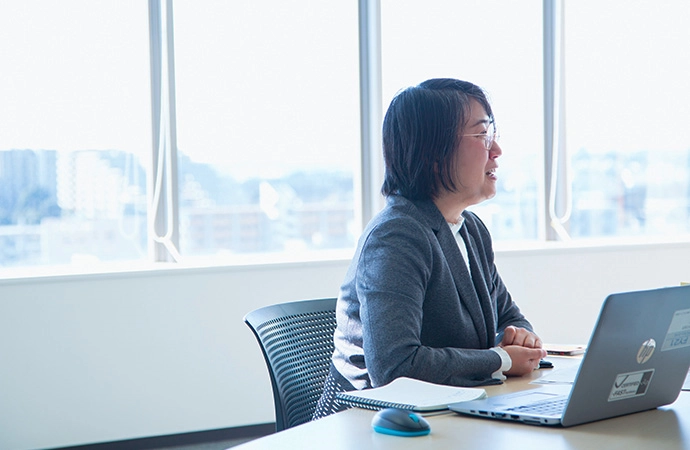 In cooperation with domestic trading companies, preparing the vehicles that are requested by developing countries
In this project, NITCO, instead of a trading company, is working more like a manufacturer that supplies and sells vehicles. Originally we had a track record of directly selling Nissan vehicles to countries such as Asia, Africa, and Latin America, and, by utilizing the know-how that we cultivated there, such as for export procedures and arranging ships, it has been possible for us to smoothly transport and arrange the vehicles that are required by developing countries.
Additionally, leveraging the close relationship that we have with Nissan Automotive, the required vehicles are produced in a timely manner, fitted with necessary equipment, and then shipped overseas. Furthermore, in cooperation with dealers, we also handle after-sales service. One of NITCO's strengths is that we can provide a bundle of any and all services related to Nissan vehicles.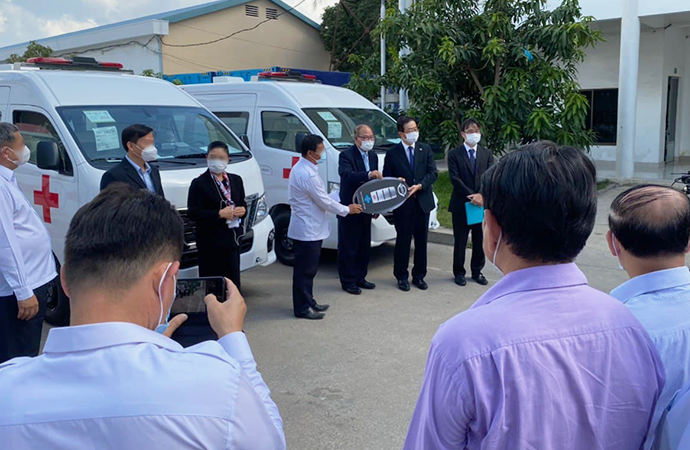 To convey the wonders of Nissan vehicles to the world
As for the actual bidders for the JICA projects, there are several non-NITCO domestic trading companies. Participation in these projects is a valuable opportunity for people in countries in the developing world to learn about the benefits of Nissan vehicles, while also contributing to society. Therefore, the Global Vehicles Division is also coordinating with domestic trading companies and is making efforts to win the bidding with Nissan vehicles as much as possible.
For example, mounting the medical equipment is done by a specialist company. However, during the bidding, we often receive inquiries from trading companies who are asking us to tell them the vehicle size and structure for mounting. We become the contact point for such inquiries, and then we talk to the product planning staff at Nissan Motor, the vehicle manufacturer, to confirm the specifications, dealer status, and the countries that we can supply, etc. We gather every last detail, and, in some cases, we make adjustments to meet the needs of the trading companies. On a daily basis we are also making efforts so that the trading companies can deepen their understanding of the specifications and goodness of Nissan vehicles.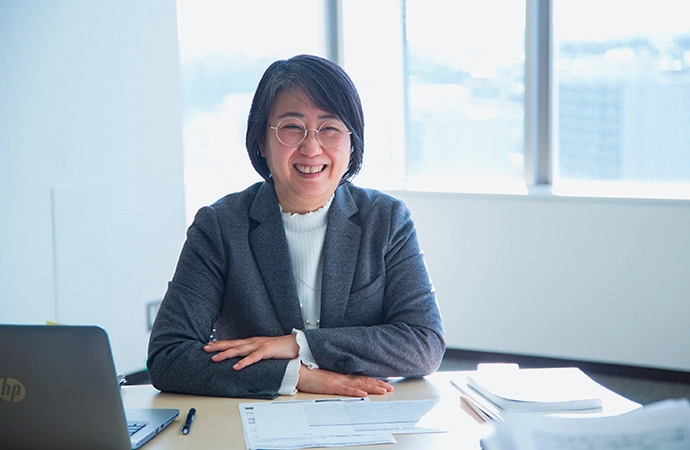 The joy of collaborating with the plant so that ambulances arrive in developing countries without any problems
Most of the Nissan vehicles supplied by NITCO are made in domestic factories. Vehicle production typically follows long-term plans, and it can be extremely difficult to meet sudden demand, such as the growing demand for ambulances amidst the COVID-19 pandemic. For this reason, we are always in close communication with individuals in the production section, which is the contact point for the plants. We regularly keep track of the plant's production status, such as the status of its parts inventories, and, in the case of large-scale projects, we work hard to secure the required number of units within the delivery date, such as by communication information to the plant from an early stage and having them make adjustments.
We collaborate with trading companies and with Nissan Automotive in these ways, and it makes me happy with the UN/NSC Team has set the specifications of and decided upon the price for a vehicle. Through embassy announcements and through the news, etc. I see that ambulances I was involved in are being delivered to people in developing countries and the local people being happy, and this deeply moves me. It is great motivation for my next job, and I think that, while I am doing the little I can, many patients are being saved by these project that NITCO was involved with.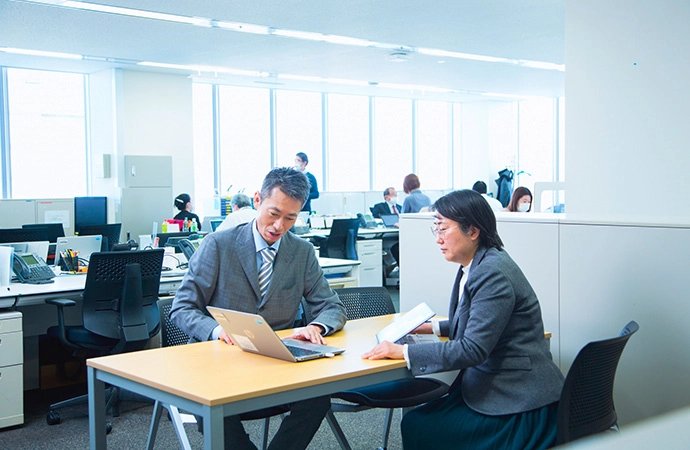 To deliver needed vehicles to even more countries
With the spread of COVID-19, many developing countries still need ambulances, and we will continue to supply vehicles to such countries. Securing the required vehicles will also be a big challenge in the future, but we will continue to give our utmost efforts to secure the vehicles in a timely manner and meet their needs.
In the future, the wave of decarbonization and electrification will reach developing countries and their need for regular engine vehicles, such as they are using now, may decrease. We must think carefully about what we can do at that time and then be prepared. While responding to these types of changes in the automobile industry, we will establish a system that can steadily supply required vehicles to even more countries and will continue to contribute to Japan's development cooperation projects.

Related Business Divisions
Nissan Trading is contributing to the international community by supplying vehicles to UN agencies, to UN Peacekeeping Operations (PKOs), and to international aid organizations (governmental agencies and NGOs). We are also working to expand global Nissan vehicle sales through marketing and sales of finished vehicles for Nissan Motor's overseas markets, through distribution arrangements, and through total distribution coordination of prototype vehicles and research vehicles.